On Wednesday, I attended the Annual Open House for the Manhattan Chamber of Commerce where I am a member and an Ambassador. Microsoft hosted it on their terrace overlooking Times Square. More than 200 Chamber members and future members and friends came out to hobnob in what I think is one of the city's best networking organizational events. I had so much fun and connected with so many people I've met at the Chamber throughout the year. Unfortunately, I didn't take any photos because I was having fun. However, here are some shots of the party.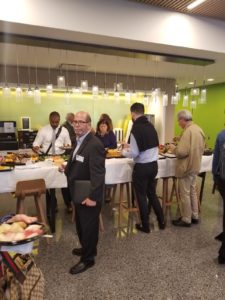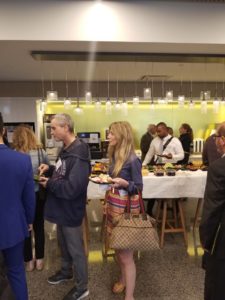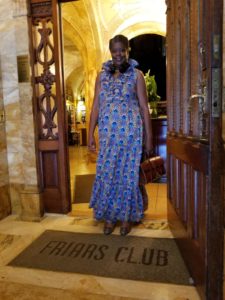 Thursday, I attended an event at the Friars Club hosted by UBS. The invitation was extended to me by my friend Ron Foster of RonLouisDesigns.com. He is a fantastic interior designer. That was a pleasant experience because we met not only some incredible people, but we also had the pleasure of bumping into the producer of the movie Ocean's 8 with the female cast. While at the Friars Club, my mind couldn't help but wonder despite having fun. I could not help thinking about times gone by where I might not have been permitted to enter this hallowed place of jokes and entertainment because of my race.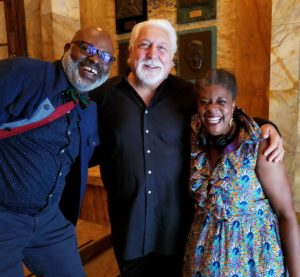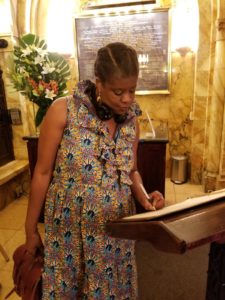 Thursday was a busy, eventful, and happy day for me.  I had my NAWBO event which was hosted and curated by me. I brought together video content, fashion, and networking with Justin Swain of Open Reel and the Aysha Collection NYC. Along with NAWBO, National Association of Women Business Owners, and myself, Noreen Sumpter, personal life coach and founder of the LLYW Program.  What a wonderful week. We had an excellent amount of guests attend and ask a ton of questions about Open Reel's presentation. One never can tell how an event will be received. You can have the best-laid plans and seriously it turns out to be a dog, not the kind of dog that people love, but a mangy event that no one wants to touch and slowly they leave out the back door.  I believe if you give a warm and mighty welcome to your speakers, they will get excited. Always build them up for why you invited them to speak. The speaker brings it and your guests get engaged. There you go. I guess that is why I am the VP of Member Engagement.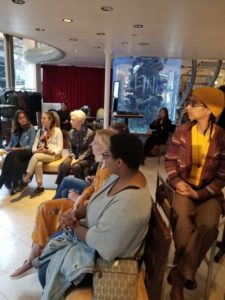 I am living life my way.  On a side note, I am happy to say that I had a beautiful, healthy week. I hugged and kissed a lot of people. Networking is an excellent opportunity to meet people and do business.
Thanks to the following people, places, and organizations:
The FlatIron Hotel, Aysha Collection, NYC.  Open Reel,
Results Resources, Manhattan Chamber of Commerce, NAWBO
Noreen Sumpter,
Radio Host The Potentiator and Personal Life Coach