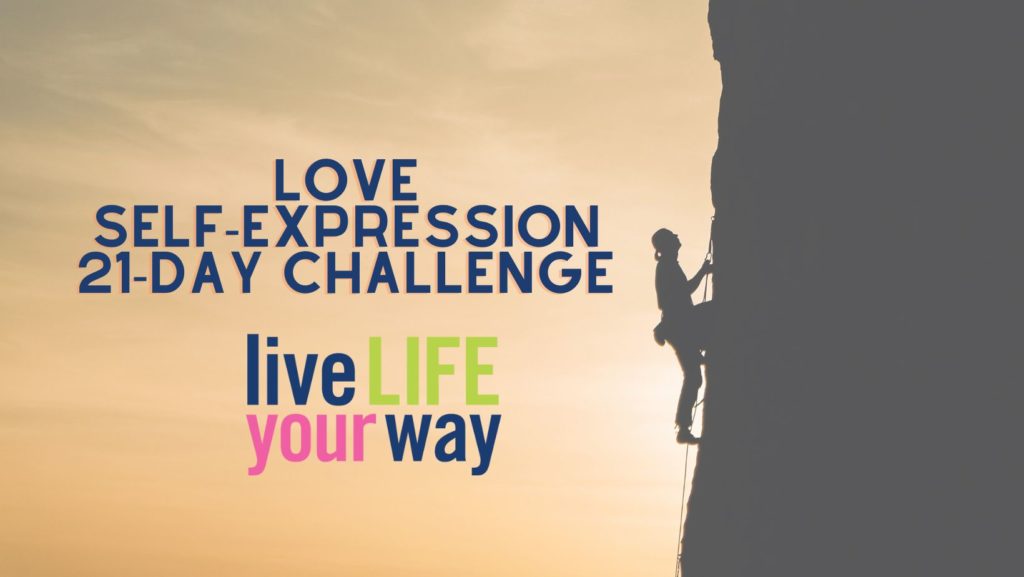 Who Is This For?
No late enrollments will be allowed for monthly challenges. If you enroll after the start date of the current month's challenge, you will be automatically registered to participate in the following month's challenge starting on the 1st.

You've been living your life in ways that no longer work for you, and you decided you're ready to take steps to change.
You're tired of not living your honest and authentic life because you're afraid of what people might think and say about you. Even more so, you're afraid of what you might say about yourself.
The way you have been living has been taking up all your energy, and you're constantly exhausted.
You want to be accountable, own your voice, and say what you want because you know life can be fuller and more expansive.
Are you ready to live the life you desire?
Bring it!
Join the next Love & Self-Expression 21-Day Challenge, and together, we'll discover a new path to living your best and most fulfilled life. Trust me; it will be worth it!