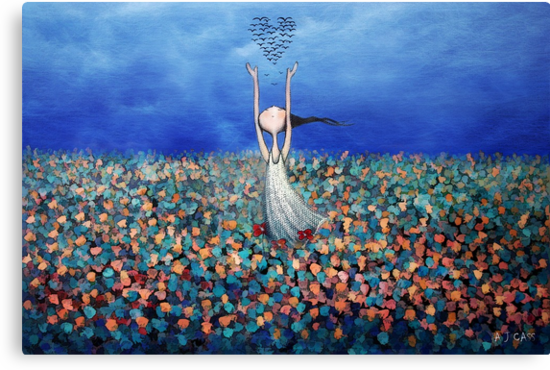 Faith is taking the first step, even when you don't see the whole staircase.
–Martin Luther King Jr.
These women took a leap of faith into Calling in the One Unapologetically. They made the commitment to open their hearts, unlock the ability to give and receive powerful love. Here's what they had to say.

"Noreen's coaching of CITOU, came at a time that I was going through some life transitions and it made a remarkable difference in the way I began to live my life. In each session we explored who we were and what we really want and need in our life. CITOU works in mysterious ways that I would consider very sacred and safe as you start to see life and what we experience in new empowering ways. It shifts our usual thinking and reacting to open up something more. It is about getting who you are and letting go of things that stop us. The way the group was structured contributed to the richness of the course by allowing everyone's experiences to be heard and understood. Noreen's style is fun and funny, she is cheeky, chic and coaches us to be and life our best life. Call it in!" -S. Shah, NY
"I loved participating in CITOU. For me, this workshop was an opportunity for me to clear away my past regrets and let go. I literally had phone conversations and email dialogues with past romantic interests where I happily admitted to and subsequently released my months (or in one case, years) of negativity, bad feelings, and/or withheld communication. This is was something that I would never had done before.  CITOU provided me the freedom to honor my thoughts and feelings about my past and thus allowed me to leave them in the past. The only way that I was able to communicate with each person in such a transparent way was because I had released the shame and embarrassment that I had around my romantic attractions gone awry. This workshop cleared away the pains of my romantic past. I am ready and excited to create new, sexy, intimate romantic love in my life!" -Jackie, Brooklyn, NY
"Noreen is a super-dynamic and caring leader! Through, she will lead you through many various and delightful stages of growth and discovery in CITOU! CITOU will rock your world!!!" -H. Sells, NY
"The Calling in the One Unapologetically course has been both eye opening and fulfilling. With a history of dead end and often heartbreaking relationships, I was at a point where I was giving up. Then, I met Noreen. Her work as facilitator of our group has brought us together to work hard and look at where we've been inauthentic about ourselves and our actions in having a solid, loving relationship come into our lives. I've gotten so much compassion and support from her. My awareness of how much I settle and how little value I give myself when it comes to love is both confronting and cathartic. I now have a new outlook for my future and am gaining a new understanding for what I really want AND what I don't want… am committed to continuing to build myself up and love myself so that I have that overflow to give to another. I am experiencing a shift into seeing that what I want is possible and that I can truly have real, unconditional love in my life. Thank you so much for this course." -Rachel, NY