Lunch Lady
Feed your brain, grow your business
The Lunch Lady is a platform for women (and man-bassadors) in business. Lunch Lady is about education, networking and creating opportunities that grow and develop yourself and business.
What is Lunch Lady's Mission?
The mission is to provide a courageous space for you to access your internal blueprint to grow your life and business by connecting you with people who will be a demand for you to have money, grow your business, and discover what it will take for you to live your best life. Lunch Lady wants you on the court, not the sidelines of your life, talking about your business or talking about what you need, whether it is finding your magic number that flips your business over to profitability, creating and finding your ideal client, or getting clear about the kind of business experience you want to have. It's about learning to view your mistakes as an opportunity for success so you don't stay stuck and can continue to grow and succeed in your business using your higher purpose.
Join the Mailing List!
Join our email list to stay up-to-date  with Noreen Sumpter!
Upcoming Lunch Lady Event
April 28 @ 12 pm
VIRTUAL EVENT: Are Google Ads Worth It?
Is your business looking to acquire new customers? Search advertising is an awesome tool that can help you grow your customer base. However, many business owners dive into search advertising without understanding how to use it or how to allocate their budget to optimize results. As a result significant dollars and hours of time are wasted without a single new customer.
Join digital marketing expert, Maisha Walker, President of Message Medium, for this introduction to how Google Ads work, when it makes sense to advertise and how to get your business the desired results within your budget.
We'll cover:
– the difference between SEO and Google/Bing Ads
– when does it make sense to advertise?
– how do you structure Google Ads campaigns to avoid wasting money?
– how creating ads works
– how to track your ads and measure their performance
– Google AdWords vs Bing – which one is better for you?
Maisha will show you how to determine the best strategies to get real results, be more visible, and generate profit for your business.
About the presenter:
Maisha is President of Message Medium, a digital marketing agency that helps successful brands leverage digital to achieve aggressive growth. She has been building websites & creating digital marketing campaigns for more than 20 yrs. Maisha is a featured online columnist with Inc. Magazine & grew her blog to Inc.'s highest trafficked blog in less than 1 year. She has been quoted by such diverse brands as Business Week, the American Marketing Assn, Guy Kawasaki, Rieva Lesonsky, & celebrity gossip columnist, Perez Hilton.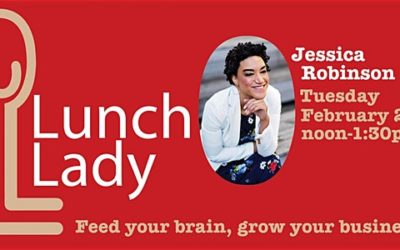 Peace, Love, Security & Privacy: What You Need to Know about Cyber Security Information and Your Energy in 2020 and Beyond It's a new decade! With this new decade comes a new set of threats to think about. It's exhausting! We want to LIVE life with FREEDOM, not...
read more
Thank You To Our Partners