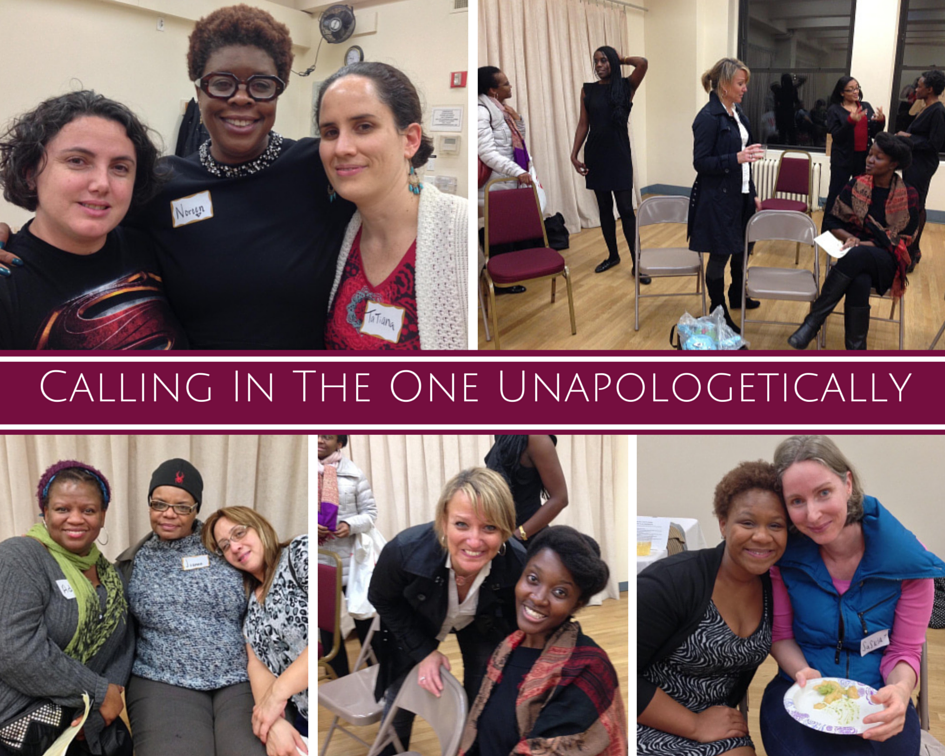 Wow, wow, wow. What fun, what happiness did I experience last week! It was heart pounding. I was so excited to have the women in my workshop complete yesterday. We celebrated and shared our hearts out. It was completely amazing. The women who attended were beautiful generous and amazing. They shared so effectively, you would have thought that after a few minutes that they were in a mini version of Calling in the One Unapologetically.
We ate and of course we drank Prosecco, sweeties what's life without a little bubbly? I of course dressed beautifully in gratitude of our party. (Give me a reason to dress up) Calling in the one Unapologetically is not for the weak of heart. It is not for women who are in a constant complaint about life.
Calling In The One Unapologetically is for that woman who is ready to take on her life by creating the love of her life by taking on herself and live a life filled with love, happiness and freedom.
Last night, we registered a woman who had done Calling in the One by herself. She said it took her two years to do all the work. It only took her to a certain place but she did not fulfill on what it she desired. She became overwhelmed with herself. She became one of the first to register why because she was in the right place at the right time and she knew what she had come for. How exciting was that?
Ladies, there is no shame in saying that you want connection, that you want love in your life. I met another woman yesterday who said that she was putting off creating love in her life for 2 years. How is that possible? Love is everything. One cannot put love on pause. She was going to focus on her career. In calling in the one you focus on everything because life is not linear it does not go in one direction. Putting things off of 2 years. Do you want to know there is no 2 years? All that remains is now. Right now. There is not tomorrow there is only now.
Calling in the One Unapologetically, is for the brave. By brave I mean women who have challenges around their life and they are willing to take the small steps to transform their life. I am honored to be the One who has been given this opportunity to give my life to having myself and others go for what they want in their lives.
Calling in the One is for all women. It is for women who love men and for woman who love women. Love is love and the members of Calling in the One are women who embrace choice powerfully. My personal initiative is Happy Woman Happy World. Big love to you all.
Live Life Your Way,
Noreen Sumpter