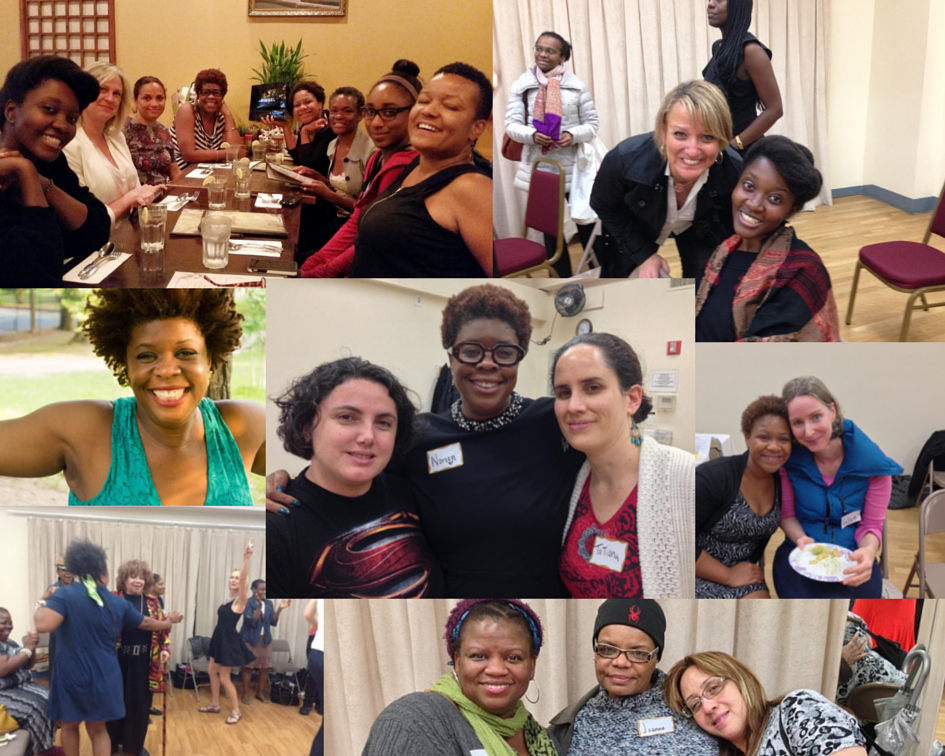 The Calling In the One Unapologetically workshop is complete and we will be starting a new one on January 15th 2015. I could not have asked for a better 2014. I really had a fantastic time leading the workshop this year. Ladies, I have been given a divine responsibility to transform myself and to make sure that women on the planet have courage and truly be able to give and receive love in a way that is personal to them. The women who completed the workshop find themselves in a space of gratitude, love and happiness. They've that they have control in all realms of their life – from dating, work and career, their homes community and their environment in a definite way. The women discover themselves fully in all areas of their life and they reclaim their power, freedom and full self-expression.
In Calling In the One, my heart expanded in such a way I could never have imagined. The women, with the support and help of their personal Doula (Woman Servant), expanded themselves in relationships with men, women, work, finances and many other areas. They discovered that dating is just one aspect of loving. In other areas of their life CITOU allowed them to give love and receive love with courage and freedom. They now realize how love and the honesty of love is very important to them and it's their birthright. However, what they also experience is love as something they already are, not something they must seek; they learn to trust themselves and share it.
In Calling In the One Unapologetically the women who have participated range in age from 20's to 60's; they come in on an equal footing. Everyone comes looking for ways to transform themselves and create love in their lives. Some of the women have never had long-term relationships, some are 40- somethings who have never been married, and some have been married one or more times. We have lesbians and transgender people. They are no differences; all are expanding their capacity to give and receive love – powerful love. Calling In the One Unapologetically is for all women: married, single, gay, straight, transgender – women. I make no bones about it, it is for all women.
In Calling In the One Unapologetically, the word Unapologetically is added to have women see that they do not or never ever have to apologize for what they desire in life. Every area in life can get transformed in the workshop, whatever is important to you, so you can live a life fully engaged in all areas, never stalled waiting for one thing to happen before you can do another thing.
In Calling in the One Unapologetically, rejection is struck from the dictionary. Rejection is a universal concern for all people: In Calling In The One Unapologetically, speaking and acting without certainty is powerless. The women discover that rejection is a method of incongruity. They discover that they cannot be rejected by anyone except themselves. Many of the women who take Calling In the One Unapologetically, although they are committed to creating love in their lives, they have not experienced love in a good while. Many of them have not dated for a number of months or years and have been on the cycle of dating since they were teenagers. One of the big things that becomes clear in Calling In the One Unapologetically is that without self-love there is no love at all. When self-love becomes evident, that is when life and love opens up.
In Calling In the One Unapologetically, women experience all aspects of dating, from the experience of relationships ending, and choices being made. Apartments being made over, relationship from out of the blue being completed, all kinds of unexpected and inspiring occurrences. This is a magical workshop where anything is possible. If you are interested in growing and expanding your capacity to give and receive love powerfully, join us:
Calling in the One Unapologetically starts January 15th 2015.