Few days left to go Calling in the One Unapologetically (CITOU) – RECORDING
If you missed the introduction on Sunday, you really missed something great. It was amazing, fabulous and wonderful. We sipped chilled Champagne in frosted flutes – like the bubbles and fizz of life – and ate the season's juiciest fruits to remind us of the deliciousness of life.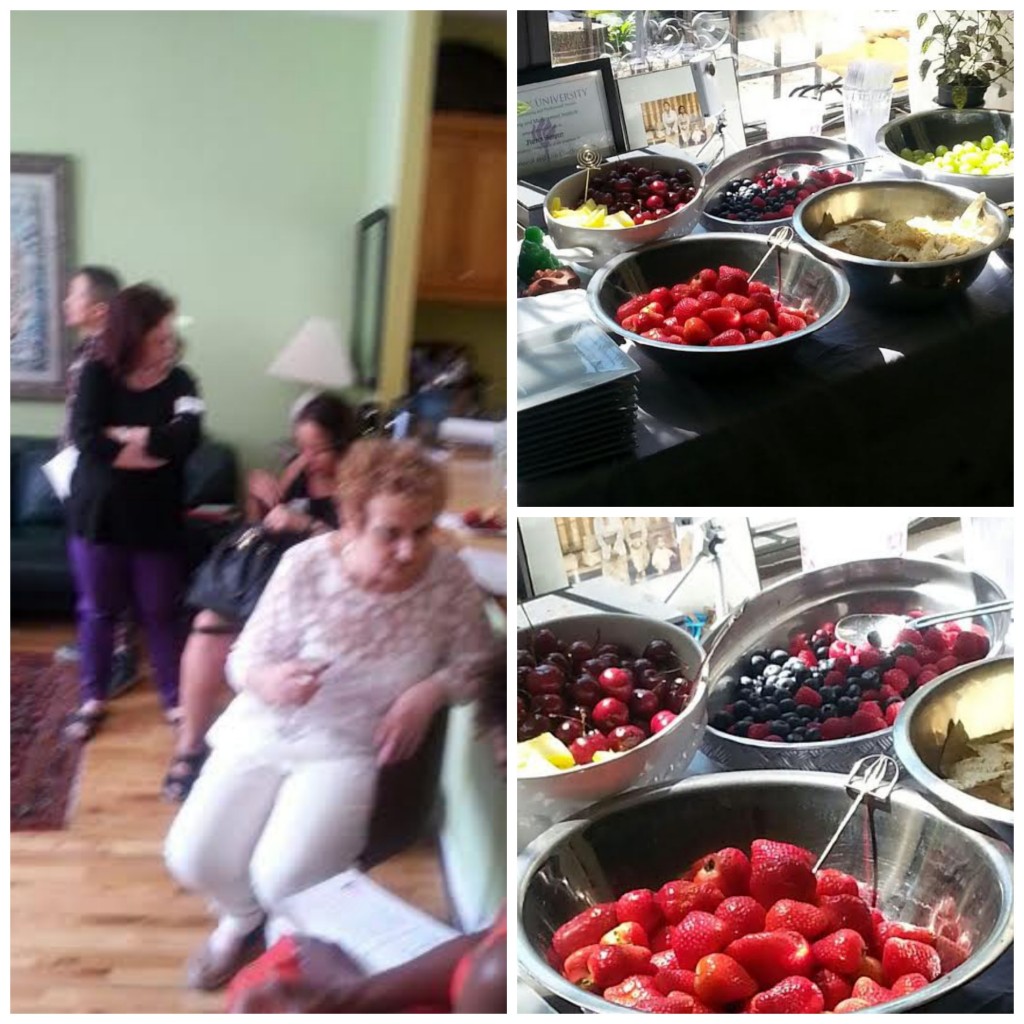 We had graduates of the course in attendance and I do not have words to describe the texture and flavor that these ladies brought to the evening. The women who took the workshop had discovered their passion and we all are now passionate about our journeys. They became courageous where courage was missing, now taking risks and walking out on the skinny branches by facing fear in the face. We are women and we have fear, fear does not have us.
CITOU women rock their internal houses like never before.
If you are weak of heart, CITOU might not be for you.
In this workshop you lay your heart on the line, you expose your underbelly so that you can step into the woman that you truly are.
• You speak up boldly
• You tell your truth
• You are listened to with passion and compassion
• Judgment gets left at the door.
• The space is filled to the brim with support; you take on your power
• You get to face your fears no matter what they are
• We have the Vegas Rule – everyone's confidentiality is protected
At the introduction to the Calling In the One Unapologetically workshop, the guests were honored and cherished and they had an opportunity to get a sense of what CITOU is about from women who participated in the last two courses. The introduction was powerful because not only did the guests hear about the power and magic of the workshop, but the previous participants shared some of their personal experiences. Some women had not dated in a number of years and are now having dates where dating is no longer a daunting experience. Women who for years had been trying to fit into some mythical club, are now members of their own fan club and found their own inner peace.
A woman shared about going on a date with an ex-boyfriend and described how she changed her attitude powerfully by seeing her own beauty and experiencing him afresh – and their get together turned intimate and he told her she was "astonishing."
A gay woman found that she could either feminine herself up or butch it up when she felt like it, discovering the only rules she has to follow are her own.
Within CITOU, the women discovered a myriad of inner and external gifts they already had but weren't aware of.
Calling in the One Unapologetically calls you in to look at your life and find out what you desire so you can actually receive it.
CALLING IN THE ONE UNAPOLOGETICALLY STARTS SOON!
THE WORKSHOP FEE IS: $250.00 – A DEPOSIT AGREEMENT OF $125.00 SECURES YOUR SPACE
LAST DAY FOR REGISTRATION IS WEDNESDAY JUNE 25TH 2014
CITOU is a 9-week workshop and the next one begins THURSDAY JUNE 26TH 2014 AT 7:00PM
Location:
Pearl Studios
500 Eighth Ave
SPACE IS LIMITED
FIRST COME FIRST SERVED