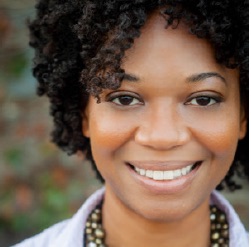 So you've got a great product or service. Now, how do you get consumers to buy?
If you think digital marketing is a cornerstone of any businesses marketing strategy, you're right. Whether it's customer reviews on Yelp or a sophisticated social media, search engine optimization and email strategy, you need to understand the digital landscape or risk being left behind by your competitors.
A 21-year digital marketing veteran and our current chapter President, Maisha Walker will show you how to bring your ideal customer to you and how to make decisions about which digital marketing channels make the most sense for your business.
You'll leave this Lunch & Learn with the high-level elements of a successful digital marketing plan because you'll be able to:
Pinpoint your best opportunities
Eliminate wasted effort on tactics that won't work for you
Focus on generating revenue – not just traffic
Learn about the tools that are best suited to your company
Understand the difference between social media, SEO, AdWords, email marketing, influencer campaigns, content marketing and why they're used differently
Understand why Google Analytics is so important and how it works
Understand how your Web site fits in to your overall digital marketing plan